Creating a fundraiser is a very simple operation. A basic fundraiser can be created in less than 30 seconds! You enter the purpose of the fundraiser, the amount to be raised, a description, and an optional photo. Done. You can now accept donations for your fundraiser! However, for professional and more discerning Users, we have prepared a few interesting solutions, which we have listed in this post.
Two useful links for you are: how it works and FAQ - help centre. Here we have provided quick and easy answers to common questions that people might have about 4fund.com.
Tracking address and donation statistics
Do you have an analytical nature and want to track exactly which sharing and promotion channels bring in the most donations to your fundraiser? Collect data on individual activities with tracking links! Read seperate article here!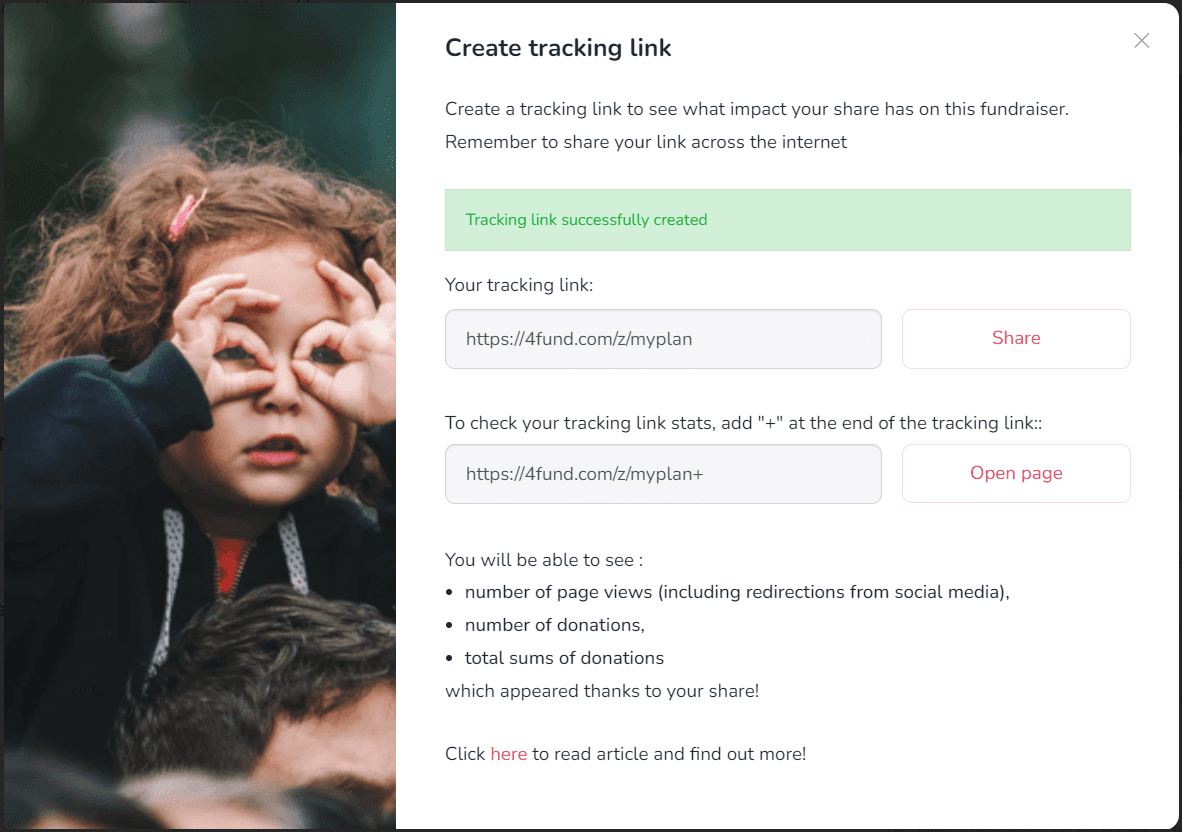 Moneyboxes
Include them and let everyone start a moneybox for your fundraiser and collect for you!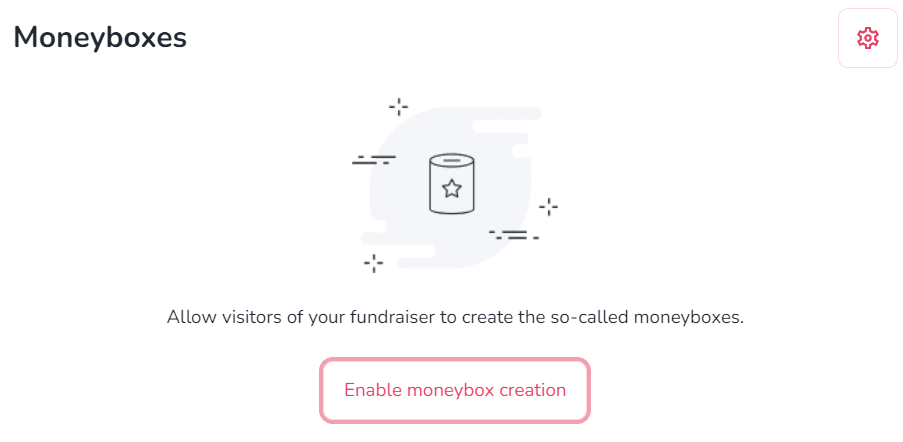 Thank supporters for their contributions
Want to thank your supporters for their donations? Add a personalised thank-you message for donation, which will be displayed to everyone who has supported your fundraiser - you can find this option under 'edit basic information' button. Such personalised thanks can also be added to moneyboxes!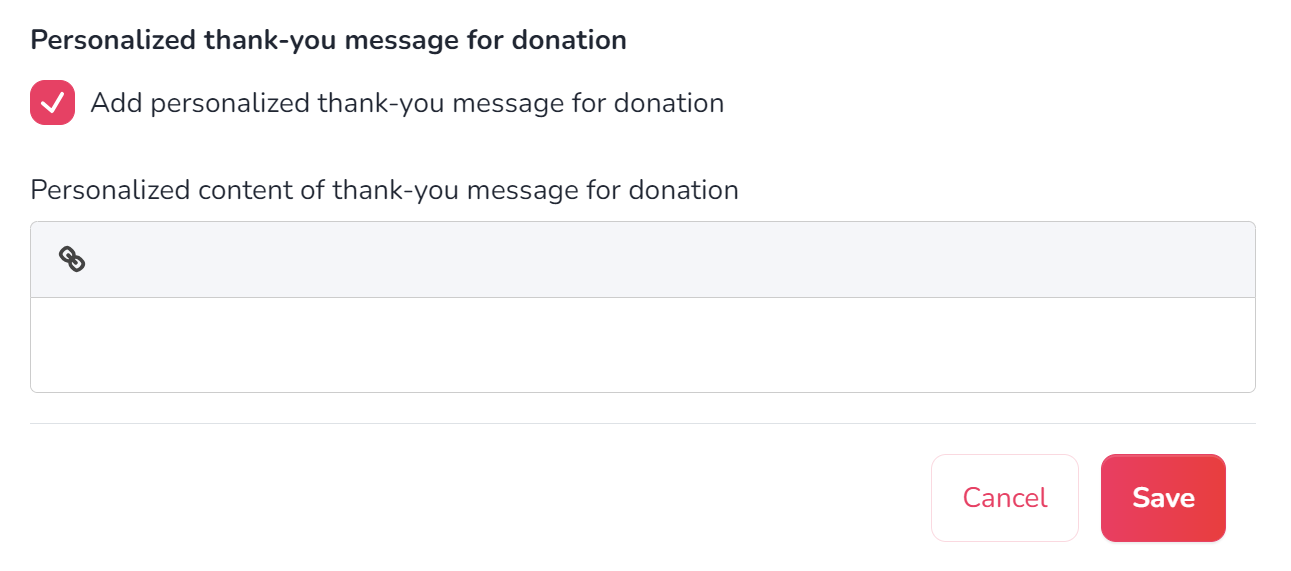 Fundraiser locations
Do you want your story to reach the local community? Add the location to your fundraiser!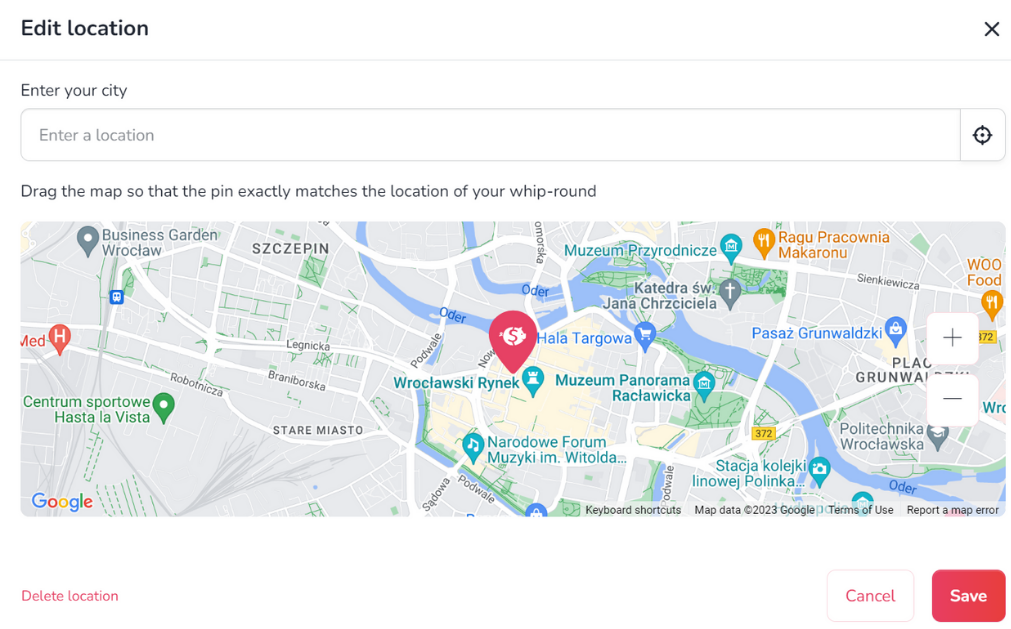 Rewards for contributions
On our platform you have the opportunity to sell something through your fundraiser. Try adding rewards. Each one is assigned a contribution of the proper amount.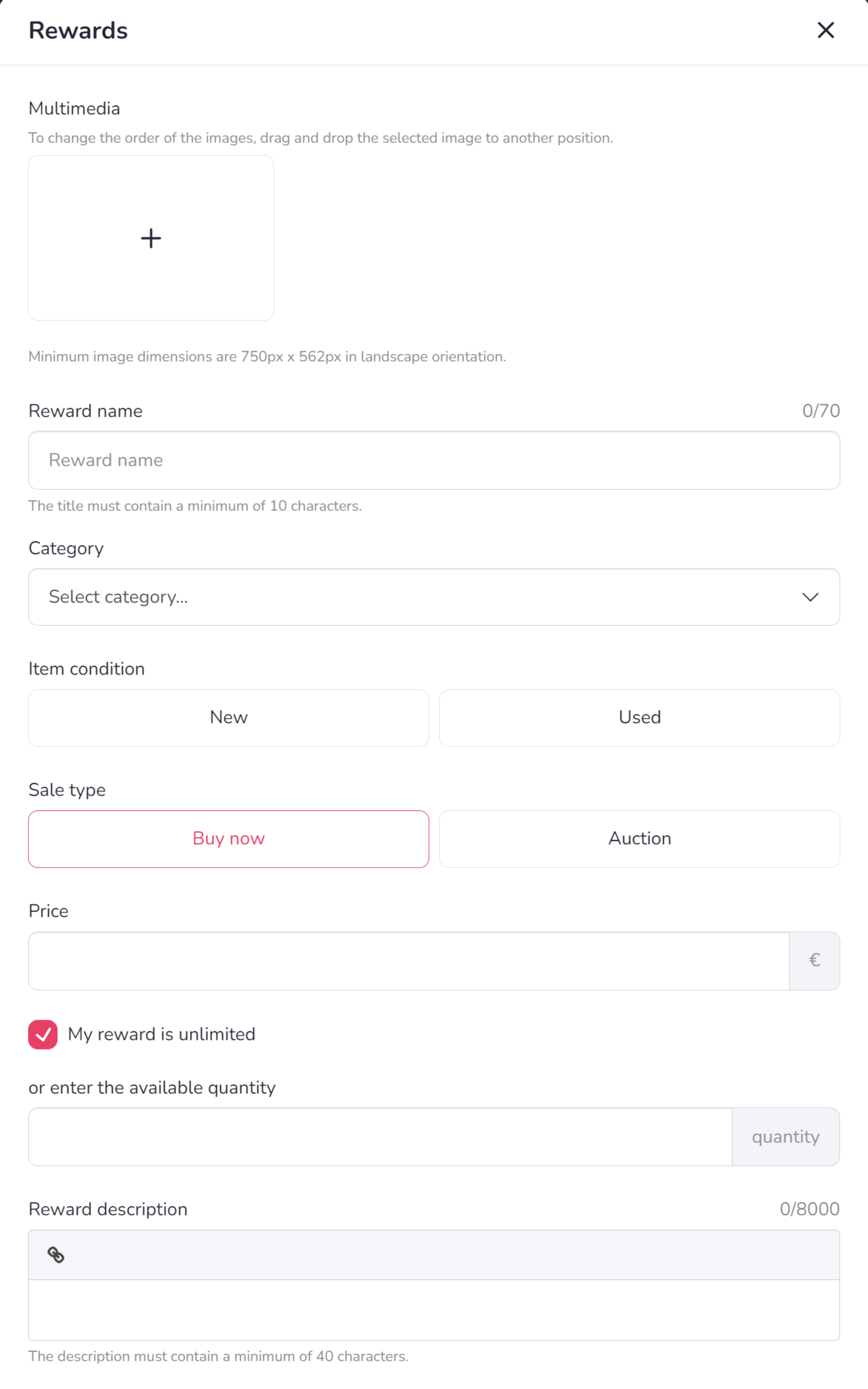 After describing the parameters of the item and setting a limit, if any, you will be asked to specify the delivery method of the item. If you decide that you would like to hand over your item to the purchaser in person, a space to enter the location of the reward will appear after you have ticked the checkbox. This location may or may not be the same as the fundraisers'. The final step is to determine the deadline for the reward and add virtual rewards as attachments.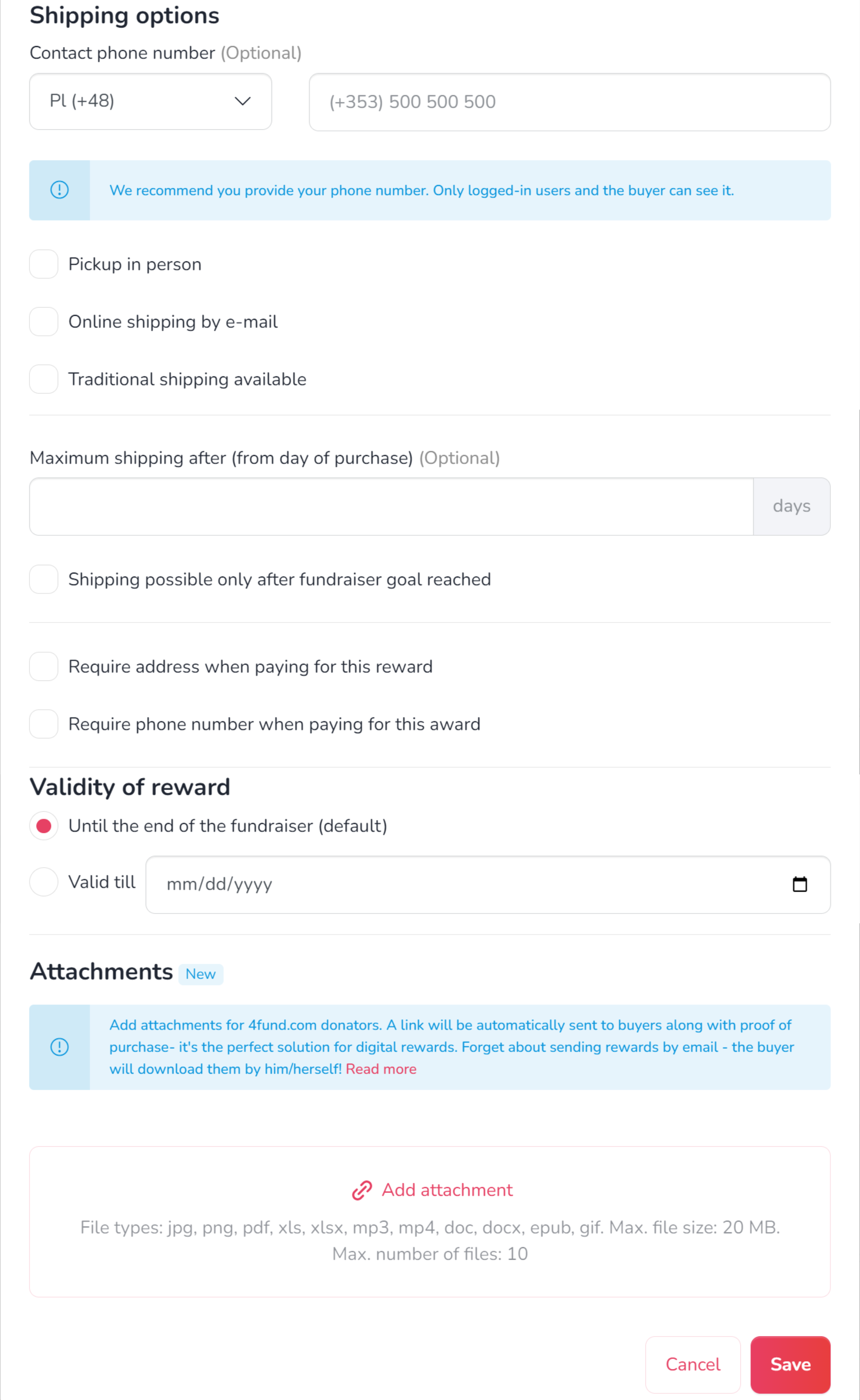 Posts for rewards
Maybe you want the virtual reward (e.g. access to content you have created such as videos or photos) to be available only for 30 days after payment? This is where posts for rewards come to the rescue - the post is available to the Donators for the particular reward and in this way, you can provide all the necessary information (e.g. access) to the supporter for a limited time!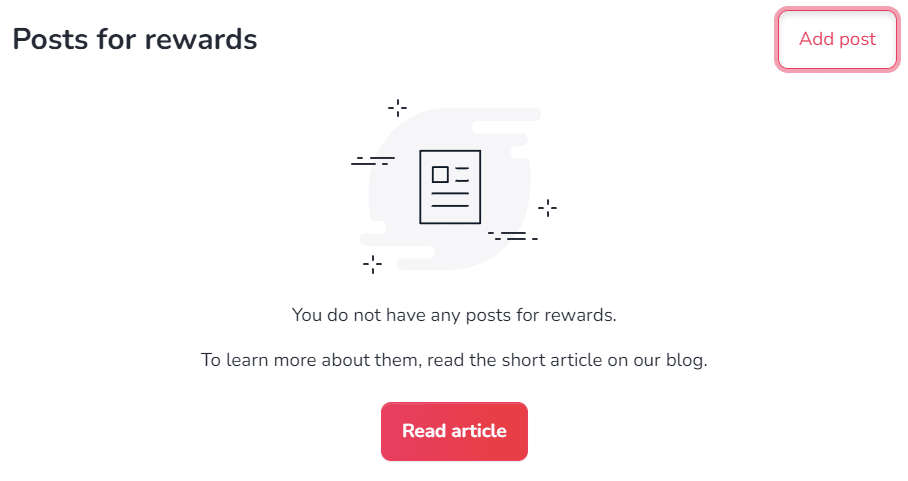 Posters and QR codes
You can generate QR codes for your fundraiser leading directly to the donation view or the fundraiser. A QR code is a barcode that can be scanned by a smartphone camera or QR code reader app. When the code is scanned, the information of the fundraiser is displayed on your device.

Want more than a QR code? You can automatically generate a poster for each fundraiser! See how to do it bellow.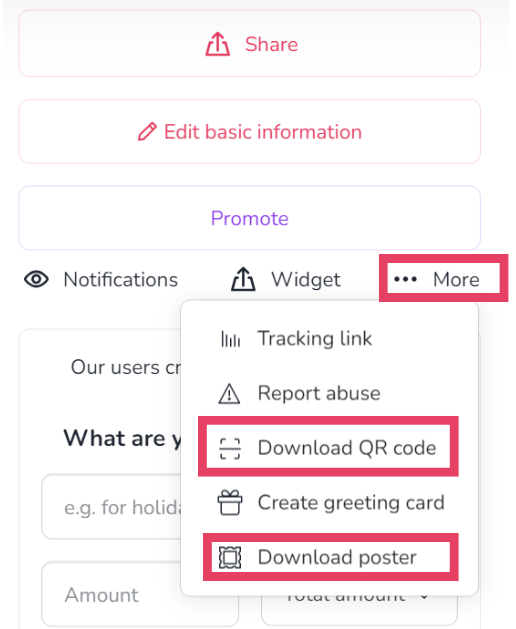 Need a nice list showing who supported the fundraiser? You can use a so-called greeting card for your fundraiser - this will highlight those who have donated to your fundraiser
Widget
If you run a blog or website, you can show visitors what you are raising funds for. To generate a widget, click the relevant option on the homepage of your fundraiser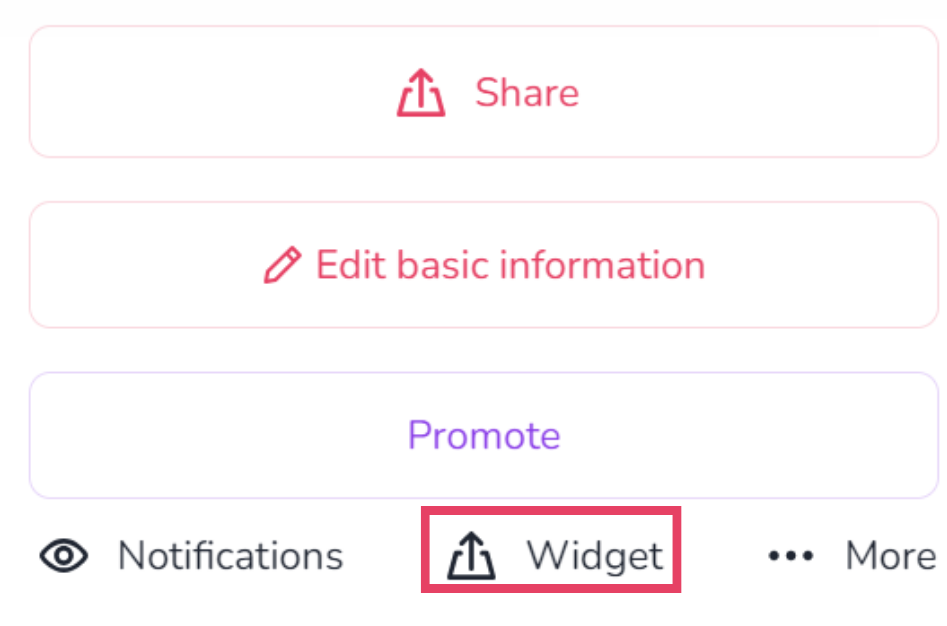 When you select the Widget option, you will see a dialogue box, with the possibility to choose the size of the widget, the destination address (the fundraiser page or the page used to donate), as well as its form. If the full fundraiser preview doesn't harmonise with your website's layout, you can choose a widget in the form of a button alone.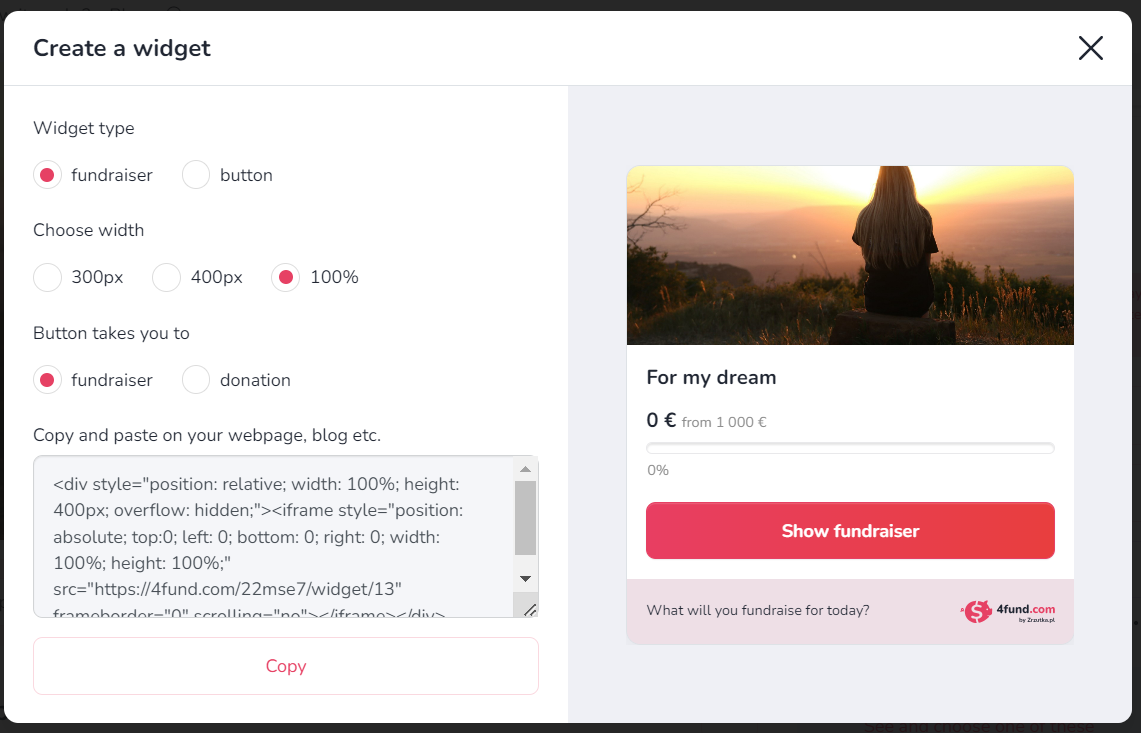 Integration with Facebook Pixel
Integrate your fundraiser with Facebook's marketing tools and start a professional promotion. Check out how to set up a successfull facebook advertising or let us do that for you!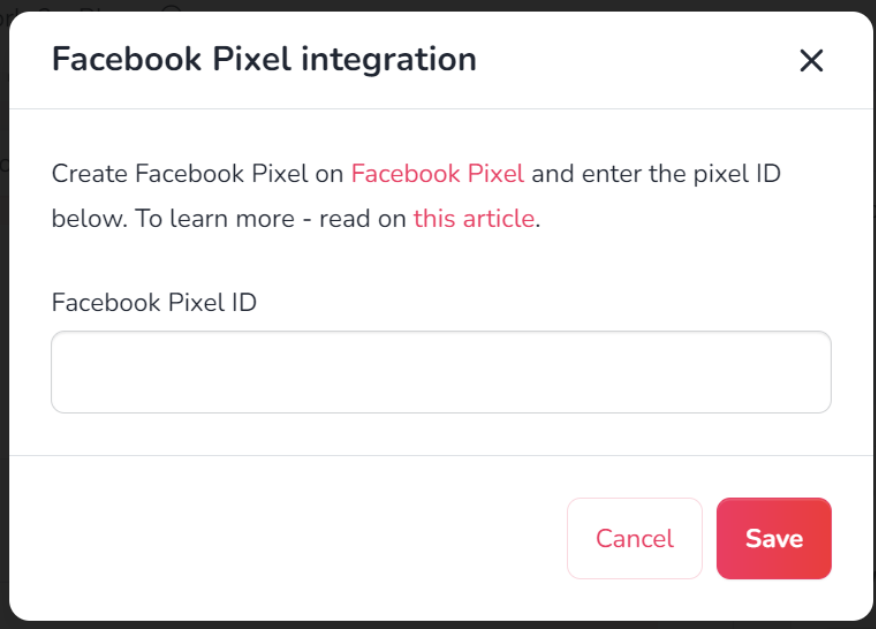 Integration with Google Analytics and Google Ads
What comes after Facebook's Pixel? Integrate your fundraiser with Google's marketing tools and start promoting it professionally.
Learn more about Google Analytics.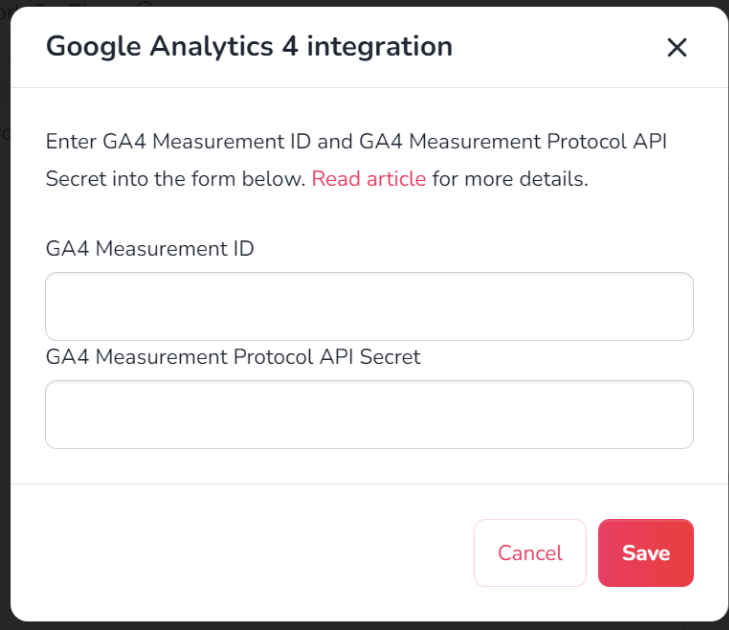 Recurring fundraisers
Single contributions are not it? Create a recurring fundraiser and build an ongoing revenue stream by offering your supporters services or goods in a subscription model at 4fund.com/recurring!


Immediate withdrawals to Visa and Mastercard cards
Thanks to our partnership with PayU, instant withdrawals to Visa and Mastercard cards are available for fundraiser Organisers on 4fund.com - we were the first in Poland to make the payment card withdrawal function available! And all this without waiting - instant booking of your withdrawals to your card account 24 hours a day/7 days a week!

We are still working on more innovations - we will be sharing more advanced implementations with you soon. Stay in touch!
---
Thinking about creating your fundraiser? Get to know us better and find out why it's worth a try!
First of all - how does it work?
It's simple - go to 4fund.com, enter how much money you want to raise, what are you going to spend them on and you're done! After a short verification, you will be able to use all the features of the portal without limitations. You can withdraw funds from your fundraiser whenever you want as often as you need, and thanks to the express withdrawal option, you will receive the funds in your account within minutes of ordering it! What's important - 4fund.com is maintained mainly by donations - you can use the portal 100% free of charge. We do not charge any mandatory fees from fundraisers or supporters.
Secondly - does it work?
After 10 years of development, we are coming to you as the leaders of the Polish crowdfunding market. Poles have fundraised over one billion PLN on zrzutka.pl (the Polish name for 4fund.com)! Our biggest actions include the #TogetherForUkraine fundraiser, which raised almost €700,000, or the fundraiser for the Crisis Helpline, which raised more than €380,000 in just two days.
However, 4fund.com is above all tens of thousands of private fundraisers - birthdays, trips, settle joint initiatives and others.
Collect one-off or in a subscription model and realise your goals with 4fund.com!

---