"We are the largest platform for fundraising for any cause in Poland. This is a huge success for us, but at the same time, we have a responsibility on our shoulders to make the fundraisers run as smoothly as possible and end with the best possible results." - says Martyna, responsible for supporting Users and fundraisers on 4fund.com. To meet these requirements, 4fund.com has introduced new, unique solutions.
"Taking into account that up to 75% of the portal's traffic comes from social media and that fundraisers are shared on these channels thousands of times a day, we have introduced some important modifications that will allow you to run fundraisers more effectively." - adds Martyna from 4fund.com.
These new features, which will undoubtedly increase the sum of money raised through fundraisers, are:
1. Each non-logged-in person sharing a fundraiser can link their sharing to their Facebook profile. A special algorithm measures how many hits and donations this sharing has generated. For Users logged in at 4fund.com, this connection is created automatically. Such information motivates sharers, who can easily see how much money was raised by clicking 'share'! Share and check the effects in real-time. The screen enabling such a link looks as follows: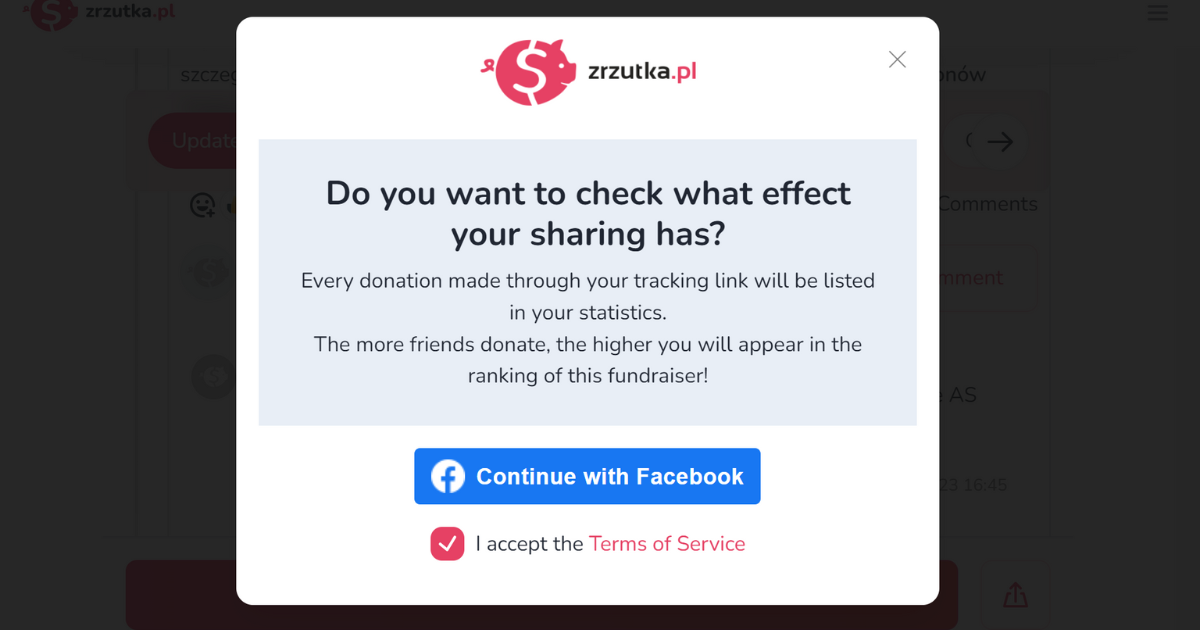 2. Non-logged-in sharers who link their share to their Facebook profile also get access to the panel on 4fund.com. Logged-in sharers get it automatically on their 4fund account. In this panel - in addition to the contributions generated by his/her share - the sharer can check the number of hits on the fundraiser that came thanks to that action. Live check the statistics of your sharing (below is an overview image).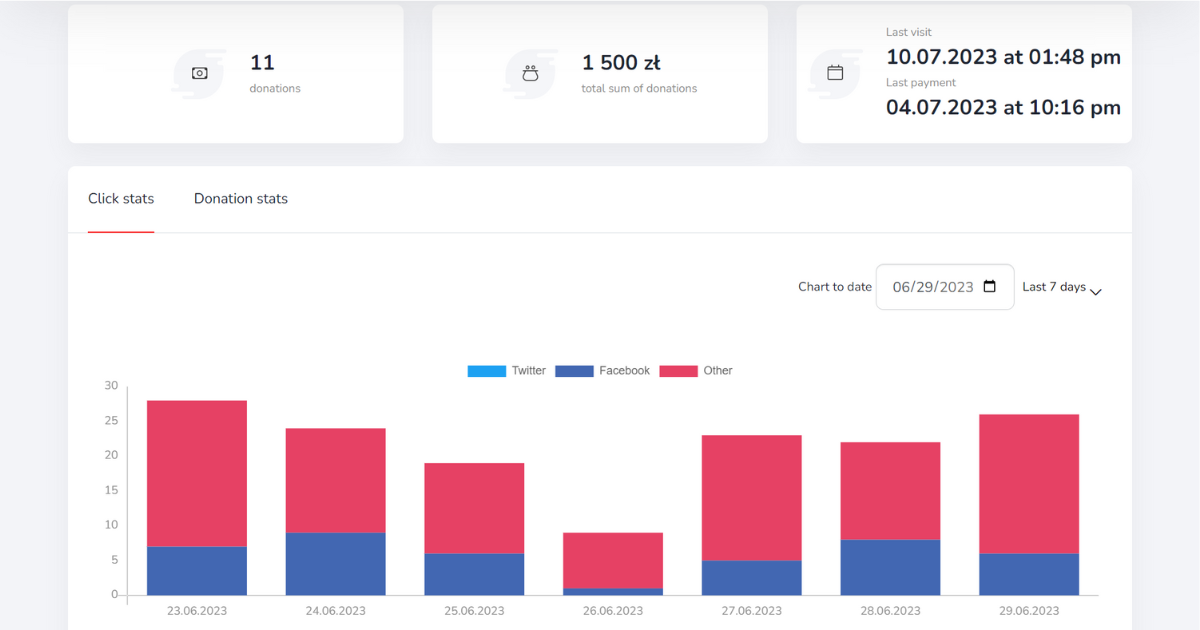 3. Now after sharing, each sharer will also see a special pop-up encouraging them to donate. This solution will undoubtedly increase the total number of fundraiser donations! Below is a view showing the aforementioned pop-up: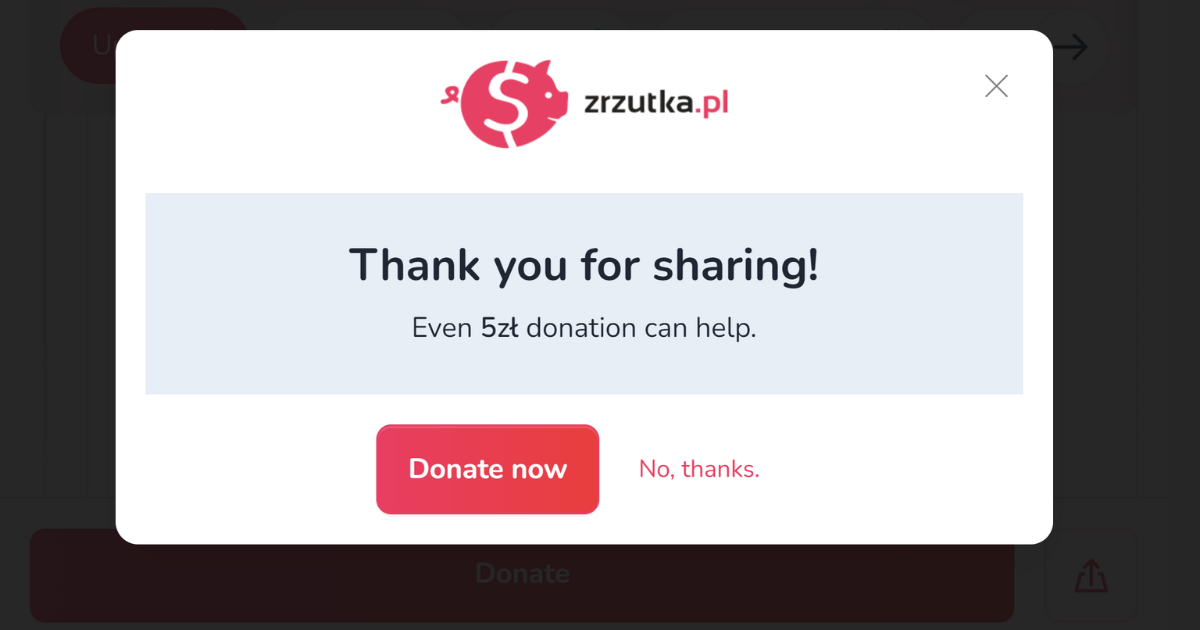 Find out more about the advanced features available on our platform. This knowledge will help you turn your fundraising idea into reality!
Click here and start your fundraiser right now - it's super easy and always free!
---
Thinking about creating your fundraiser? Get to know us better and find out why it's worth a try!
First of all - how does it work?
It's simple - go to 4fund.com, enter how much money you want to raise, what are you going to spend them on and you're done! After a short verification, you will be able to use all the features of the portal without limitations. You can withdraw funds from your fundraiser whenever you want as often as you need, and thanks to the express withdrawal option, you will receive the funds in your account within minutes of ordering it! What's important - 4fund.com is maintained mainly by donations - you can use the portal 100% free of charge. We do not charge any mandatory fees from fundraisers or supporters.
Secondly - does it work?
After 10 years of development, we are coming to you as the leaders of the Polish crowdfunding market. Poles have fundraised over one billion PLN on zrzutka.pl (the Polish name for 4fund.com)! Our biggest actions include the #TogetherForUkraine fundraiser, which raised almost €700,000, or the fundraiser for the Crisis Helpline, which raised more than €380,000 in just two days.
However, 4fund.com is above all tens of thousands of private fundraisers - birthdays, trips, settle joint initiatives and others.
Collect one-off or in a subscription model and realise your goals with 4fund.com!
---