This name is known all over Poland! The famous councillor has changed the lives of thousands of people by setting up fundraisers for them and presenting their stories online. On his birthday, he wanted to fulfil his dream - set up a foundation to do even more good!
Lukasz set his fundraising target at... €0.04! This is because he did not want to impose any specific goal on the donators. As he points out in the description of the fundraiser:
"I have no idea how much we will be able to raise, but I would like you to know that this amount will be spent on the first needs because the hardest thing to do is to get off the ground: opening a foundation office where everyone can come. Preparing the website or the fee related to formal issues. "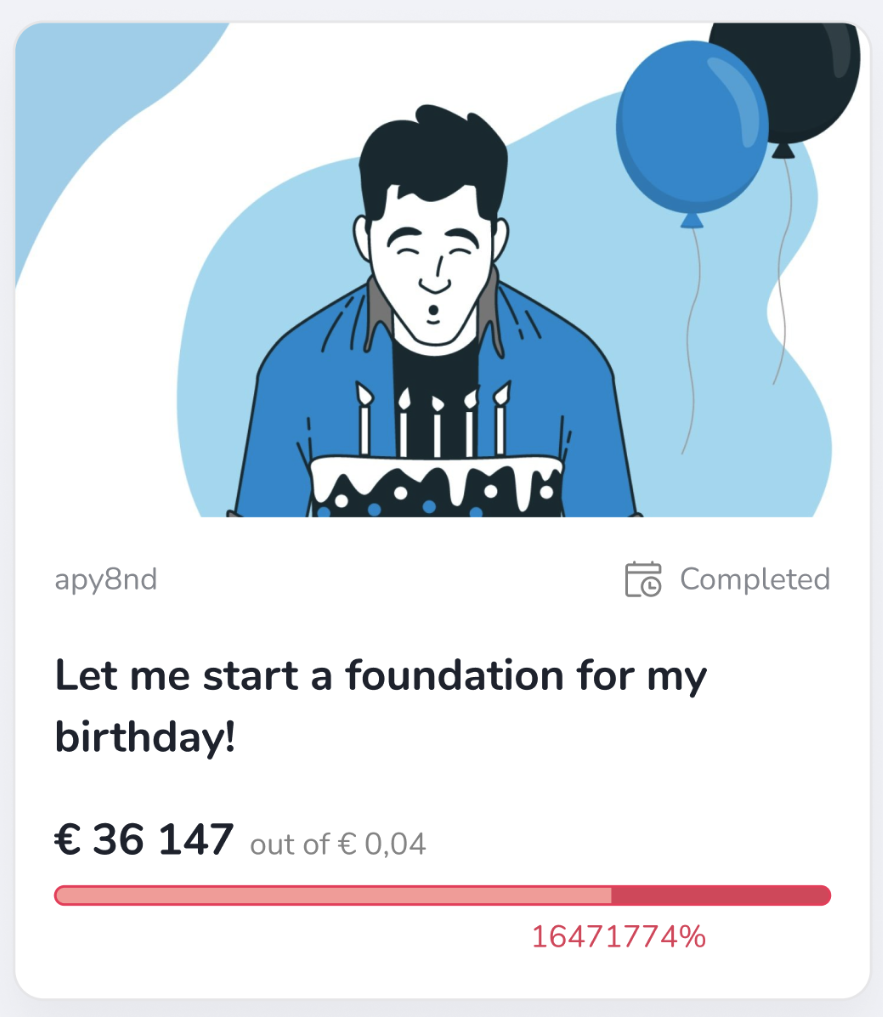 Guess what happened? The Litewkas community understood his needs perfectly and donated almost €40,000! That's what we call a gift!
Don't want to get more chocolates, trinkets or a bottle of alcohol for your birthday? Set up a fundraiser and tell your friends directly what you dream of! Instead of buying useless items, they will be able to donate to a specific cause for you. And you'll get closer to making your dreams come true!

---
Thinking about setting up your fundraiser? Get to know us better and find out why it's worth a try!
First of all - how does it work?
It's simple - go to 4fund.com, enter how much money you want to raise, what are you going to spend them on and you're done! After a short verification, you will be able to use all the features of the portal without limitations. You can withdraw funds from your fundraiser whenever you want as often as you need, and thanks to the express withdrawal option, you will receive the funds in your account within minutes of ordering it! What's important - 4fund.com is maintained mainly by donations - you can use the portal 100% free of charge. We do not charge any mandatory fees from fundraisers or supporters.
Secondly - does it work?
After 10 years of development, we are coming to you as the leaders of the Polish crowdfunding market. Poles have fundraised over one billion PLN on zrzutka.pl (the Polish name for 4fund.com)! Our biggest actions include the #TogetherForUkraine fundraiser, which raised almost €700,000, or the fundraiser for the Crisis Helpline, which raised more than €380,000 in just two days.
However, 4fund.com is above all tens of thousands of private fundraisers - birthdays, trips, settle joint initiatives and others.
Collect one-off or in a subscription model and realise your goals with 4fund.com!
---